Happy to be published in this great "Düsseldorfer Gesellschaftsmagazin", DJournal. 
Summer, 2017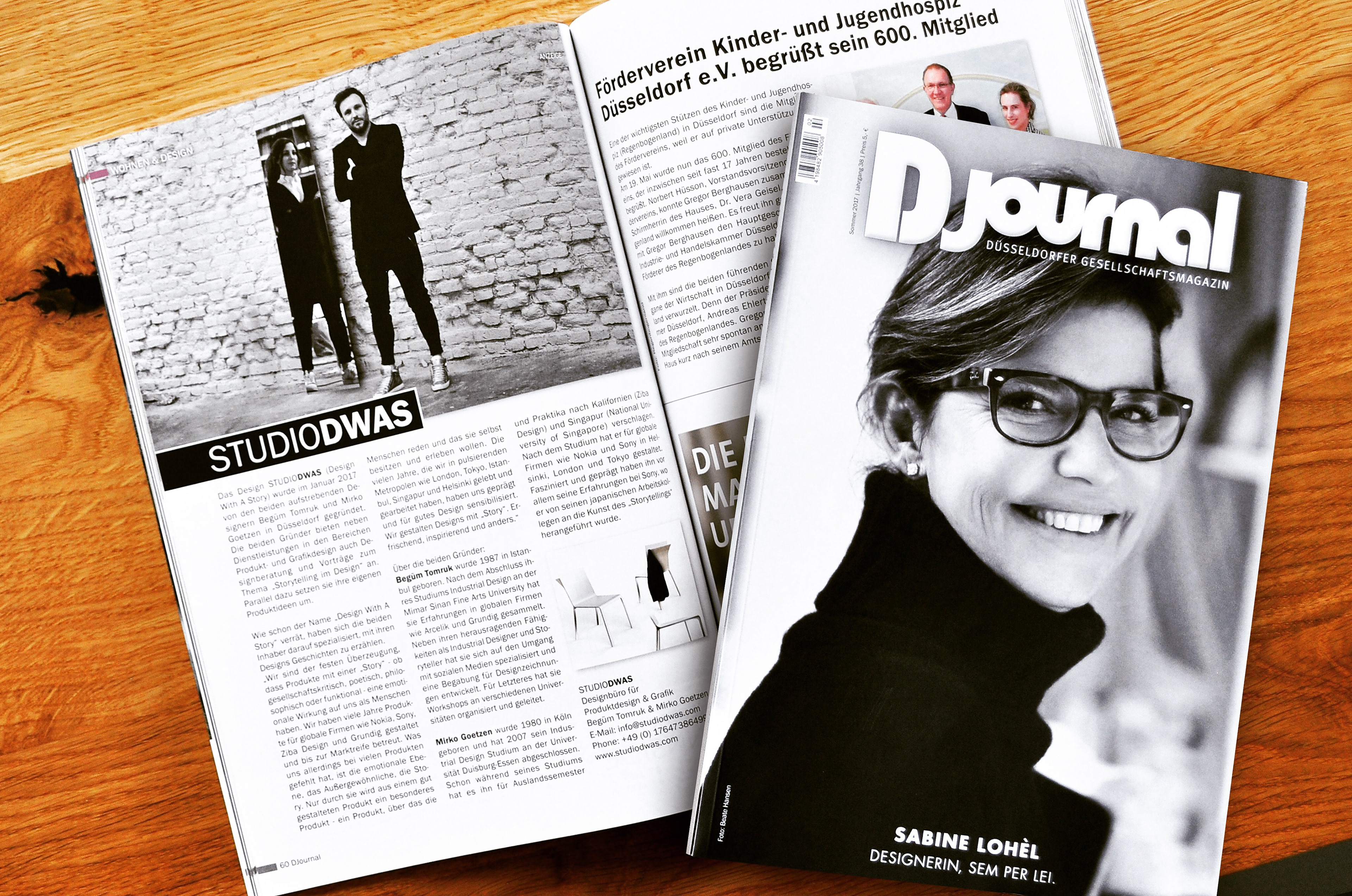 Our Spiegelbild product got featured in TASARIM Magazine No 271 Transparent Buildings edition.
May, 2017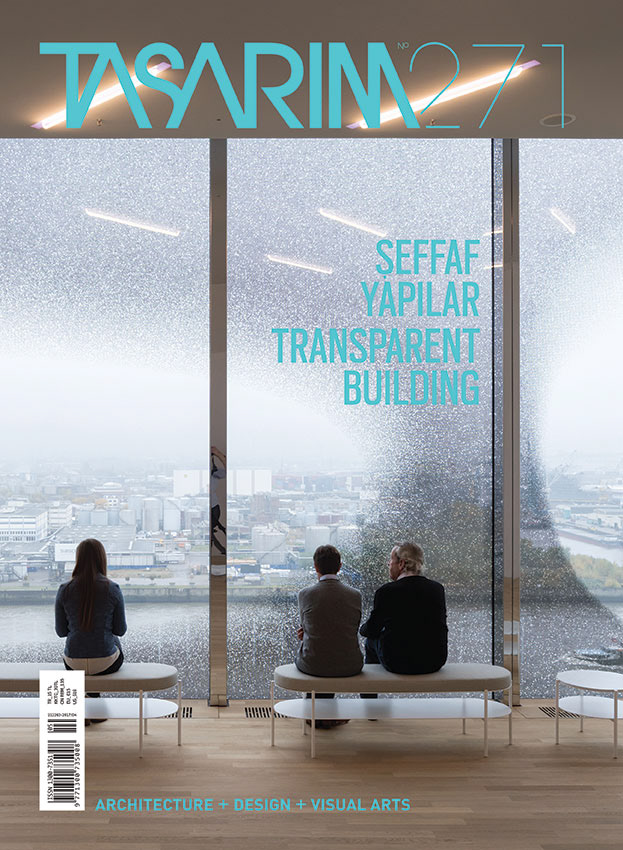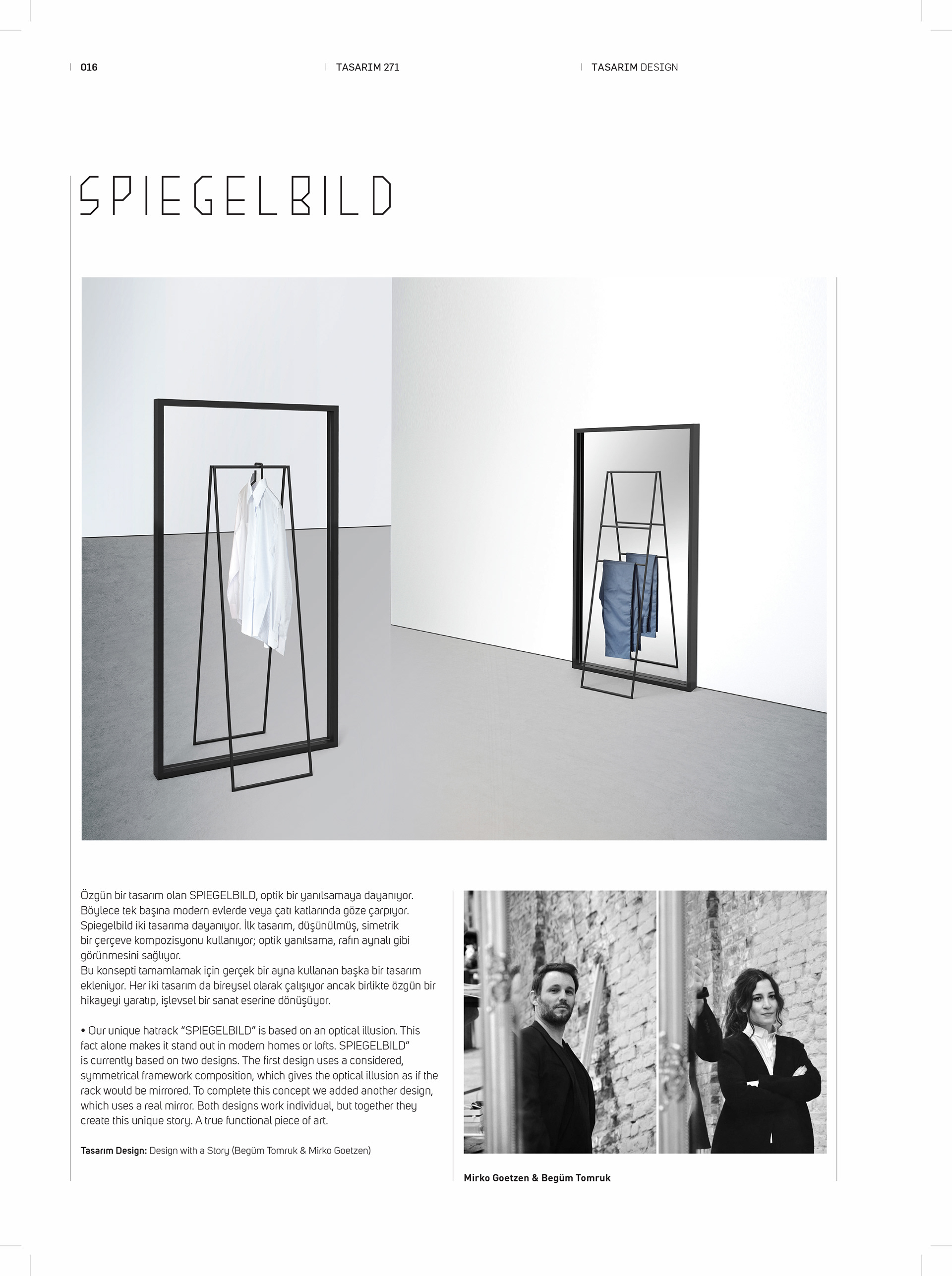 This year, Tasarim Magazine has carried out the furniture design of Turkey to Milan in corporation with ETMK. So happy to be included in this special edition. More information will follow.
Istanbul April, 2017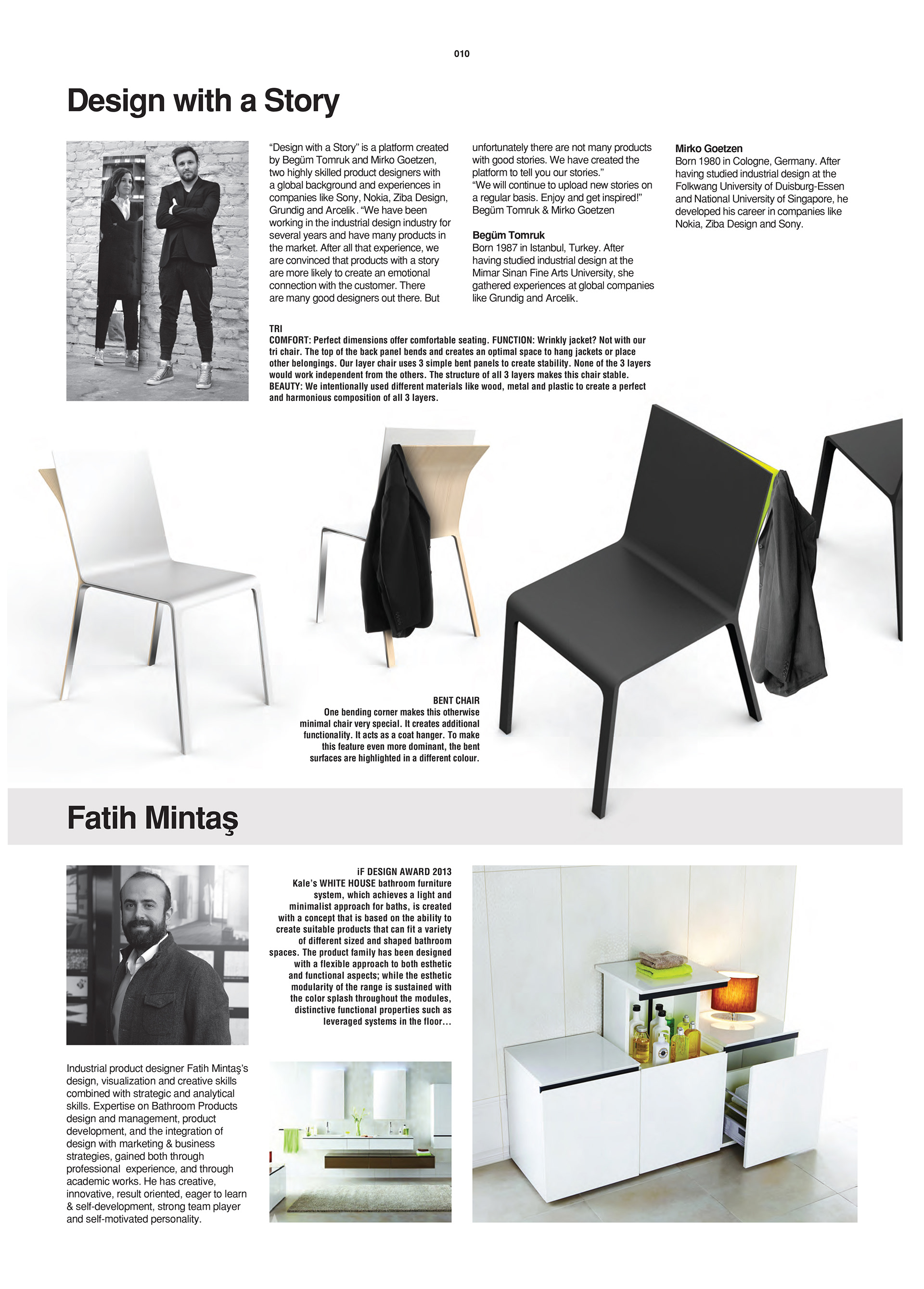 We received our book during Salone del Mobile and we are so happy and proud to be published in the book "Design For 2017"
Many thanks to the Promote Design Team!
Milano April, 2017